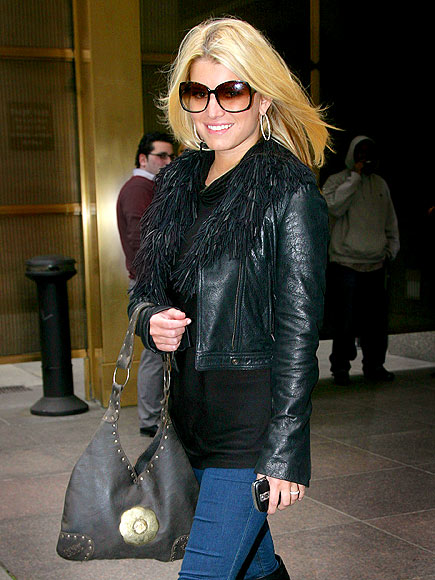 So when I was getting my daily dose of People Mag, I pretty much died with happiness to see Jessica Simpson in one of my favorite articles of clothing--a leather jacket. I bought a black faux leather bomber jacket on Black Friday of 2008 for $19 and I can say it has been one of my best purchases ever.
Leather jackets are a great way to add a hard edge to a glamorous look this fall AND you don't have to pay a lot to find the jacket that's just right for you.
leather jackets come is so many styles, from bombers to vests to trenches so it's important to try on a few styles and see what looks best on you. Try shopping in a favorite pair of jeans and a fitted tee and if your daring enough, bring a floral sundress you'd like to mix into your winter/fall wardrobe. A versatile leather jacket is something you'll love forever!
Enjoy! And remember, you don't have to spend a lot to always look hot ;)
-Meredith Leigh